NAMM Show 2011
It's that time of year again when the entire music industry gears up for the annual NAMM Show. It's certainly an awesome time and one that everyone at Mudd Guitars looks forward to. As usual there will be lots of partying, lots of great bands playing, and lots of hangovers. Hopefully we'll see you there!!
For more info check out the NAMM Website – CLICK HERE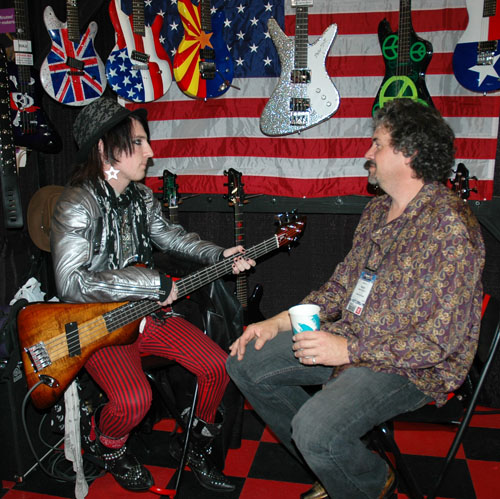 Mr. Mudd (Robert Mazzullo) and Mudd Guitars Signature Artist Jakki Blayze,
hanging out at the Mudd Guitars Booth during the NAMM Show 2010.