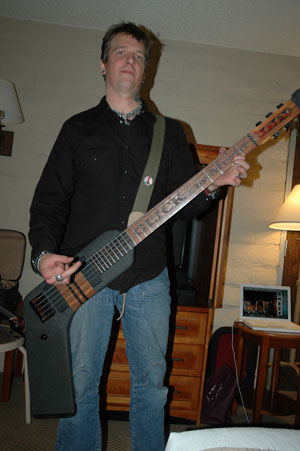 Roman Glick is the Bass Guitarist for the Legendary Rock Band Jackyl, as well as the new up and coming band Player Kommander.
Roman is a huge Redwings Hockey fan, so when he and Mudd got together to come up with a design for his new bass guitar, he really wanted a hockey stick. As always, Mudd listened carefully to his needs, and produced a Bass guitar like no other. The stick is a copy of Terry Sawchuck's goalie stick, Sawchuck is one of Roman's all time hockey heroes. But the best part, not only does this Bass look really cool, it also sounds awesome too, with tons of punch and truck loads of that much needed killer tone!
Thanks Roman, for choosing Mudd Guitars.