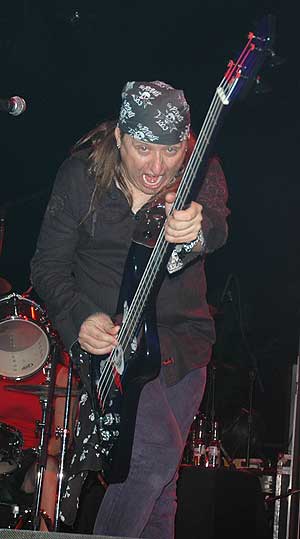 I have always wanted to design my own bass and it wasn't until I met Mudd that I had the opportunity to do just that. I enjoyed working with Robert and I learned so much from him. He took my ideas and instilled his expertise and came up with the Zulu bass. I will forever be thankful for being a part of the Mudd guitars family.
Over the years I have played with several bands, most notably 68 Guns an 80's rock band that landed more on the hair metal side. Although we don't play on a regular basis these days, we still get together every once in a while.
Make sure you check out a 68 Guns gig sometime to see Z's signature basses in action!